Abteilung für Molekulare Soziologie
Dr. Martin Beck, Direktor
Die Forschung in dieser Gruppe kombiniert biochemische Ansätze, Proteomik und Kryo-Elektronenmikroskopie, um große makromolekulare Anordnungen zu untersuchen.
Forschungsschwerpunkte
Funktionelle Zellmodule werden bereits häufig in vitro charakterisiert. Über ihr Zusammenspiel und ihre räumlich-zeitliche Anordnung im Kontext lebender Zellen, d.h. Ihre "molekulare Soziologie", ist jedoch relativ wenig bekannt. Wir verwenden integrative strukturbiologische in-situ-Techniken, um die Struktur, Funktion und Anordnung sehr großer makromolekularer Komplexe in ihrer natürlichen Umgebung zu untersuchen. Wir stützen uns auf ein vielfältiges methodisches Repertoire, einschließlich Kryo-EM, Strukturproteomik, Biochemie, Bildgebung, Tiermodellsysteme und Computermodellierung (Robinson et al., Nature 2007; Beck und Baumeister, TiCB 2016 ).
---
Projekte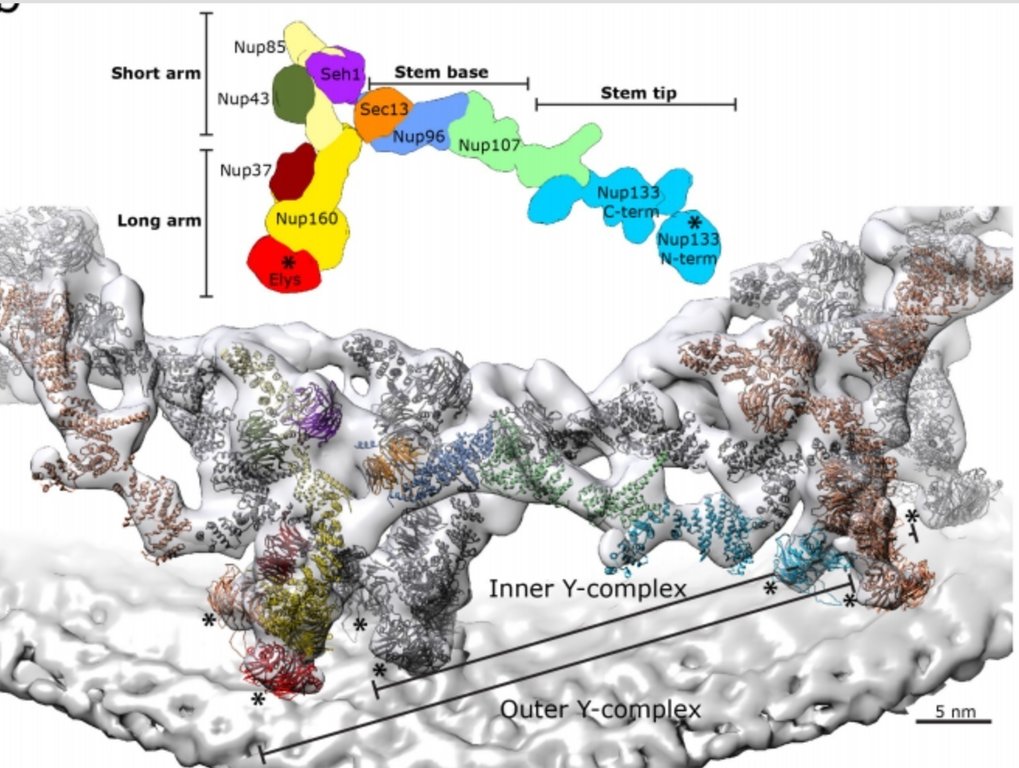 Kernporenkomplexe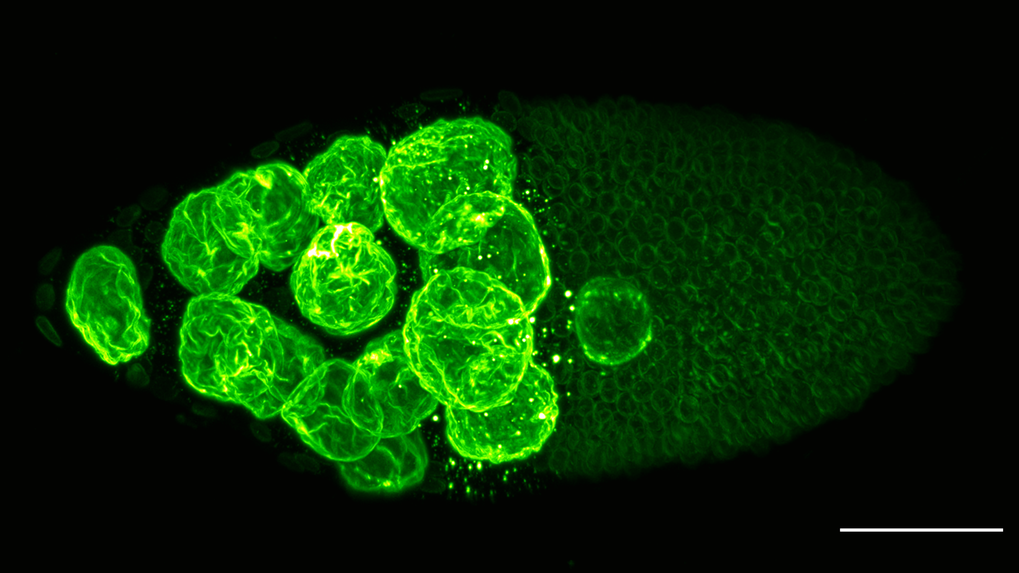 Drosophila Entwicklungsbiologie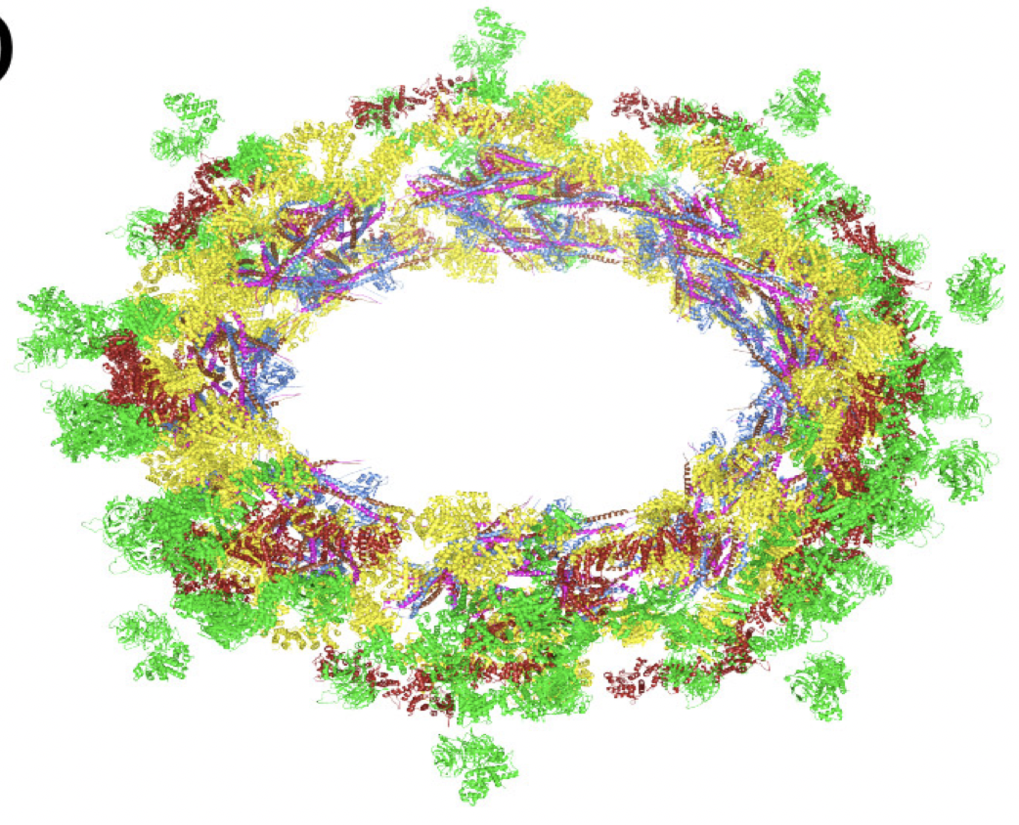 Integrative Strukturbiologie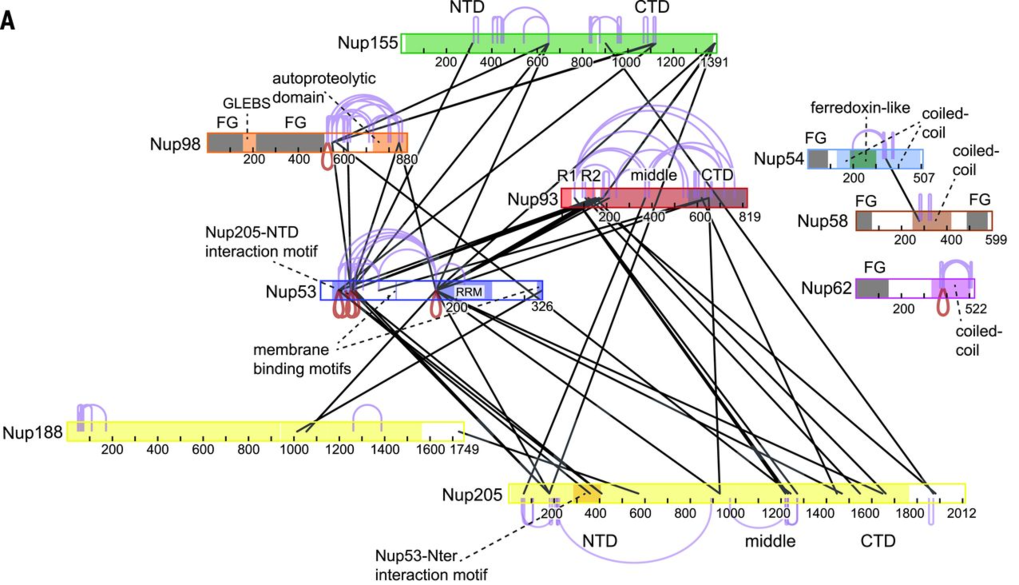 Strukturelle Proteomik
---
1.
In-cell architecture of the nuclear pore complex and snapshots of its turnover.

 
2.
In situ structural analysis of SARS-CoV-2 spike reveals flexibility mediated by three hinges.
Science. 2020 Oct 9; 370, 203-208. doi: 10.1126/science.abd5223.
3.
Nuclear Pores Assemble from Nucleoporin Condensates During Oogenesis.
Cell. 2019 Oct 17;179(3):671-686.e17. doi: 10.1016/j.cell.2019.09.022.
4.
Disentangling Genetic and Environmental Effects on the Proteotypes of Individuals.
Cell. 2019 May 16;177(5):1308-1318.e10. doi: 10.1016/j.cell.2019.03.015.
5.
Pervasive Protein Thermal Stability Variation during the Cell Cycle.
Cell. 2018 May 31;173(6):1495-1507.e18. doi: 10.1016/j.cell.2018.03.053.
6.
In situ architecture of the algal nuclear pore complex.
Nat Commun. 2018 Jun 18;9(1):2361. doi: 10.1038/s41467-018-04739-y.
7.
Landscape of nuclear transport receptor cargo specificity.
Mol Syst Biol. 2017 Dec 18;13(12):962. doi: 10.15252/msb.20177608.
8.
Pre-assembled Nuclear Pores Insert into the Nuclear Envelope during Early Development.
Cell. 2016 Jul 28;166(3):664-678. doi: 10.1016/j.cell.2016.06.015.
9.
Spatiotemporal variation of mammalian protein complex stoichiometries.
Genome Biol. 2016 Mar 14;17:47. doi: 10.1186/s13059-016-0912-5.
10.
Molecular architecture of the inner ring scaffold of the human nuclear pore complex.
Science. 2016 Apr 15;352(6283):363-5. doi: 10.1126/science.aaf0643.
11.
In situ structural analysis of the human nuclear pore complex.
Nature. 2015 Oct 1;526(7571):140-143. doi: 10.1038/nature15381.
12.
Integrated Transcriptome and Proteome Analyses Reveal Organ-Specific Proteome Deterioritation in Rats.
Cell Syst 2015, 1(3), 224–237. doi: 10.1016/j.cels.2015.08.012
13.
Integrated structural analysis of the human nuclear pore complex scaffold.
Cell. 2013 Dec 5;155(6):1233-43. doi: 10.1016/j.cell.2013.10.055.
14.
Cell type-specific nuclear pores: a case in point for context-dependent stoichiometry of molecular machines.
Mol Syst Biol. 2013;9:648. doi: 10.1038/msb.2013.4.