Nadine Schwierz – Statistical Physics and Computer Simulations
Our research addresses the theoretical description of biological soft matter systems using methods of statistical physics and computer simulations. Special emphasis is placed on quantitatively describing the interactions between biomolecules and characterizing the influence of ions and water molecules. The overarching goal of our research is to develop a detailed understanding at the molecular level in order to contribute to advances in new technologies and modern medicine.
To achieve these goals, a broad spectrum of theoretical methods and state of the art computer simulations is used. Special emphasis is placed on the combination of the results from atomistic molecular dynamics simulations with continuum methods and coarse-grained descriptions, thereby providing a connection between microscopic details and macroscopic, experimentally accessible properties. Special areas of research include the interaction of polypeptides with functional surface groups and lipid bilayers, structure formation and growth of amyloid fibrils, ion specific phenomena, and microfluidics for energy conversion and power generation. The work of the Emmy Noether group will focus on the role of metal cations in RNA folding and function.
---
Projects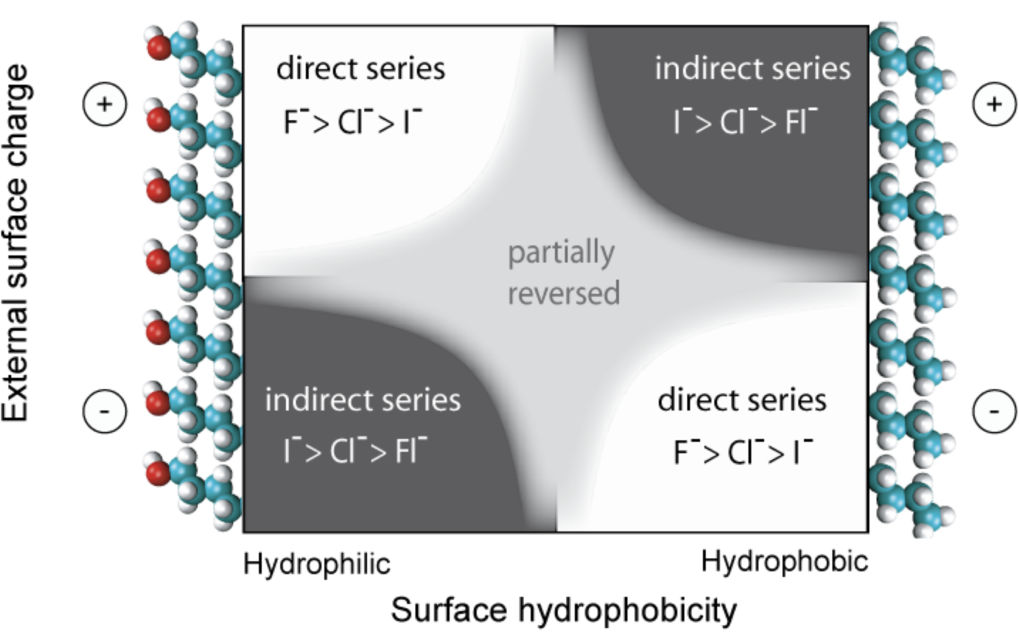 Ion specific effects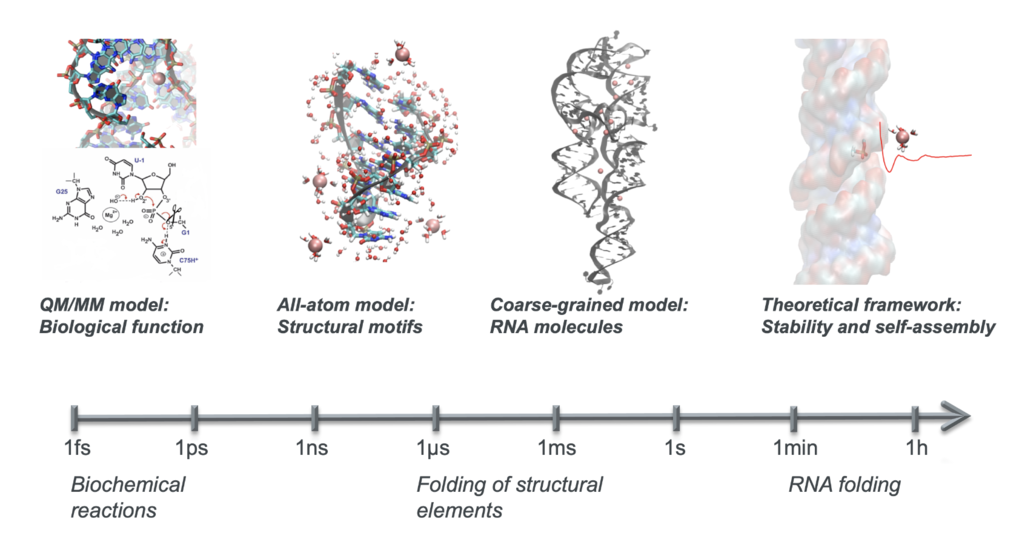 Cations in charge of RNA folding and function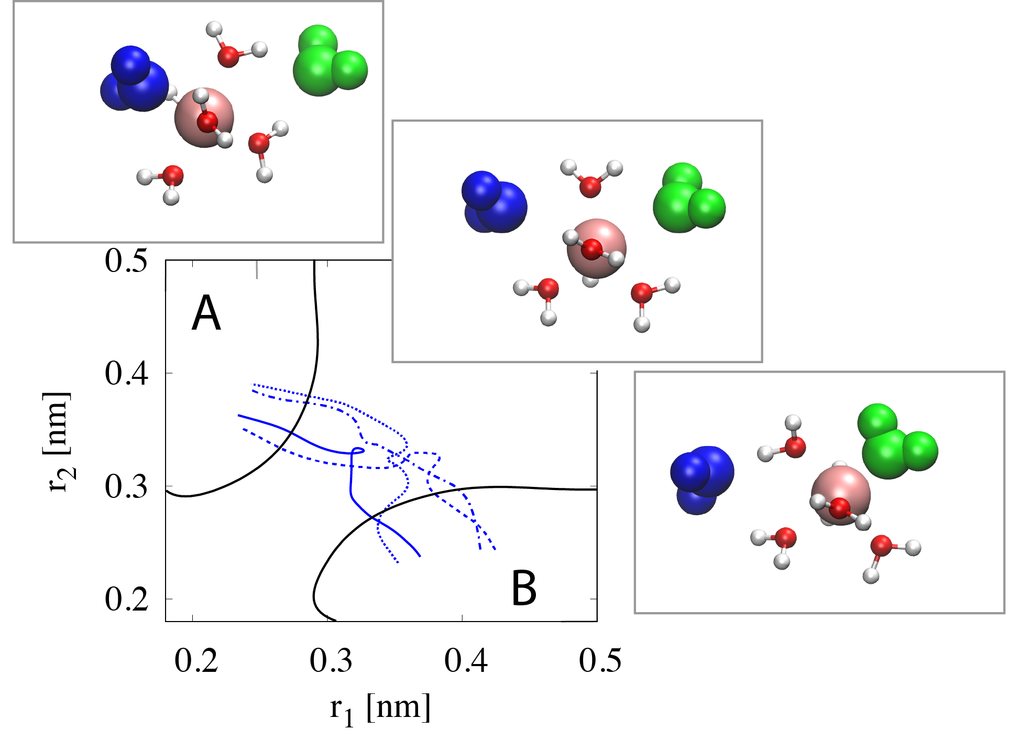 Smart sampling: water exchange around metal cations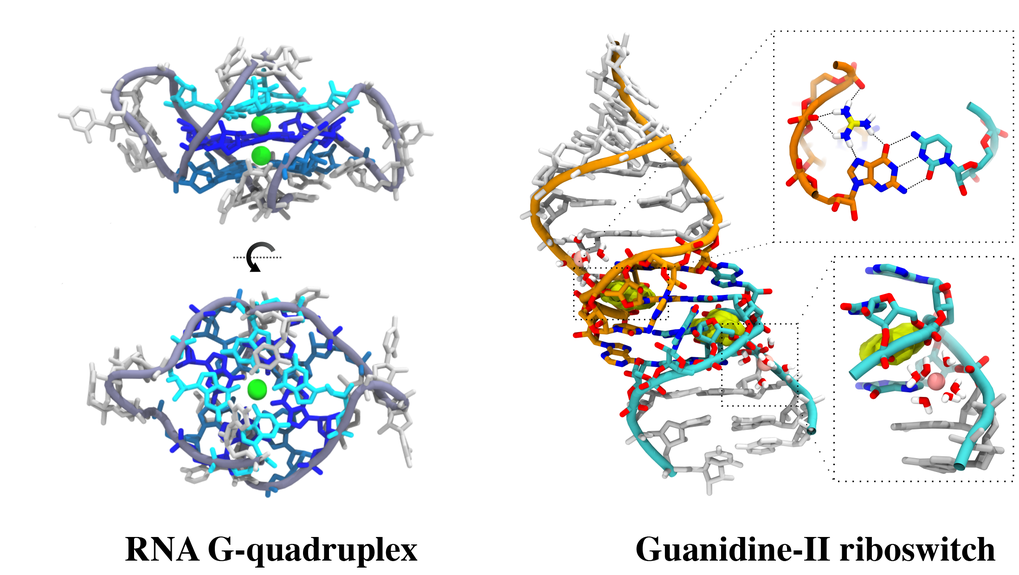 Regulating RNA by cations
---
Publications
1.
Journal Article
RNA Captures More Cations than DNA: Insights from Molecular Dynamics Simulations. The Journal of Physical Chemistry B (2022)
2.
Journal Article
Twisting DNA by salt. Nucleic Acids Research (London)
3.
Journal Article
Combining Coarse-Grained Simulations and Single Molecule Analysis Reveals a Three-State Folding Model of the Guanidine-II Riboswitch. Frontiers in Molecular Biosciences
4.
Journal Article
Magnesium force fields for OPC water with accurate solvation, ion-binding, and water-exchange properties: Successful transfer from SPC/E. The Journal of Chemical Physics
5.
Journal Article
18
(2), pp. 1202 - 1212 (2022)
Artificial Intelligence Resolves Kinetic Pathways of Magnesium Binding to RNA. Journal of Chemical Theory and Computation
Show more
---