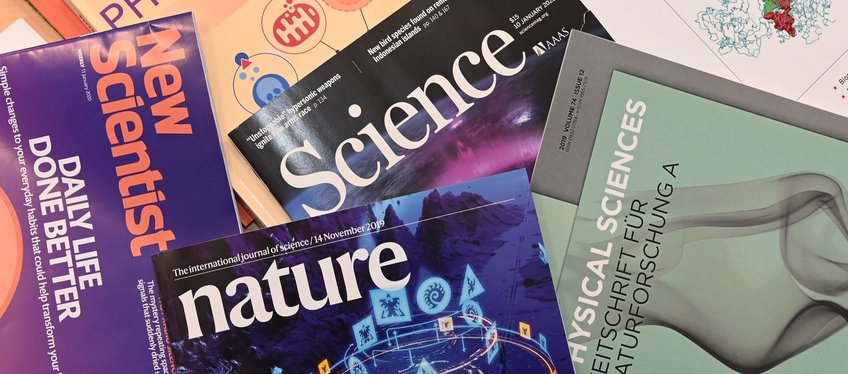 Publikationen von Vicky A. M. Gold
2018
Zeitschriftenartikel
The ER morphology-regulating lunapark protein induces the formation of stacked bilayer discs. Life Science Alliance
2017
Zeitschriftenartikel
18
, S. 1786 - 1800 (2017)
Visualization of cytosolic ribosomes on the surface of mitochondria by electron cryo‐tomography. EMBO Reports
2016
Zeitschriftenartikel
Recent progress in structure and dynamics of dual-membrane-spanning bacterial nanomachines. Current Opinion in Structural Biology
Zeitschriftenartikel
291
(28), S. 14448 - 14456 (2016)
Topology and Structure/Function Correlation of Ring- and Gate-forming Domains in the Dynamic Secretin Complex of Thermus thermophilus. The Journal of Biological Chemistry
Zeitschriftenartikel
428
(6), S. 1041 - 1052 (2016)
Protein Import by the Mitochondrial Presequence Translocase in the Absence of a Membrane Potential. J. Mol. Biol.
2015
Zeitschriftenartikel
Structure of a type IV pilus machinery in the open and closed state. eLife
2014
Zeitschriftenartikel
Visualizing active membrane protein complexes by electron cryotomography. Nature Communications
Zeitschriftenartikel
Visualization of ATP Synthase Dimers in Mitochondria by Electron Cryo-tomography. Journal of Visualized Experiments (91 doi: 10.3791/51228), e51228 (2014)
Zeitschriftenartikel
42
(2), S. 395 - 411 (2014)
A cell model for the initial phase of sporadic Alzheimer's disease. Journal of Alzheimer's Disease
2017
Buchkapitel
1567
, S. 315 - 336. Humana Press, New York (2017)
Analysis of Mitochondrial Membrane Protein Complexes by Electron Cryo-tomography. In: Mitochondria. Methods in Molecular Biology (MIMB), Bd.