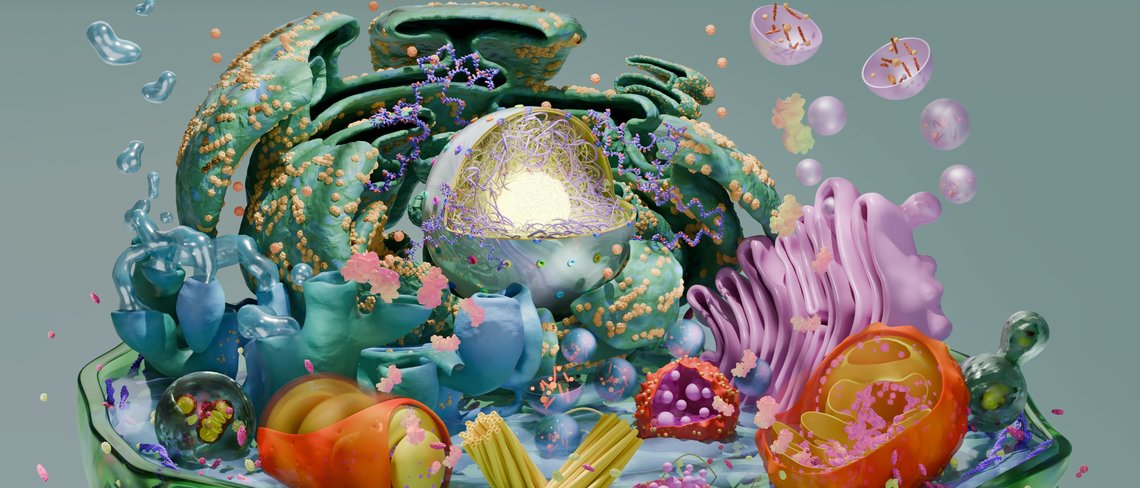 Welcome to the Max Planck Institute of Biophysics!
The Max Planck Institute of Biophysics focuses on investigating the structure and function of proteins that are embedded in cellular membranes. Membrane proteins functioning as channels, transporters, or molecular sensors mediate the exchange of matter and information between cells and their environment.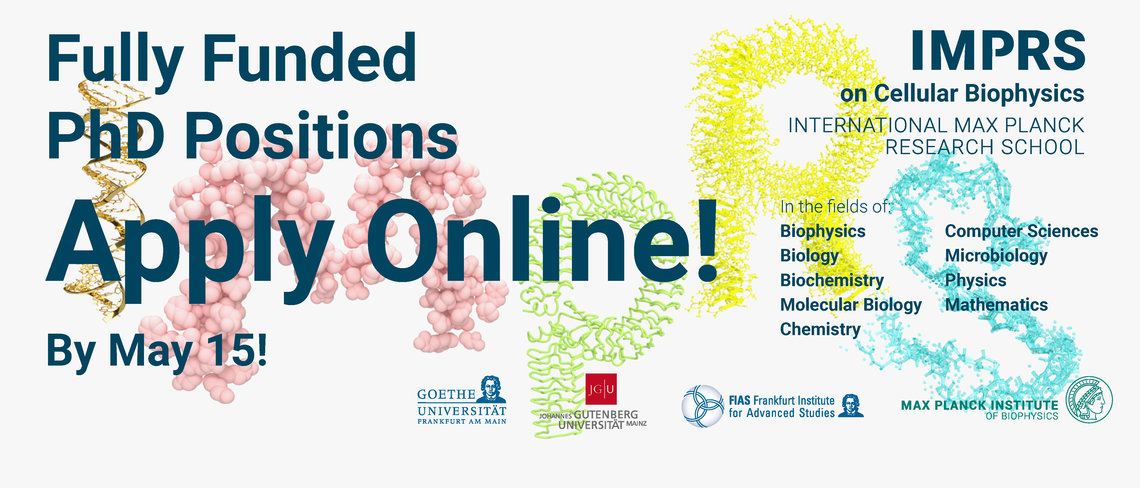 Are you looking for a PhD position in the life sciences?
Join our International Max Planck Research School (IMPRS) on Cellular Biophysics.
Apply online by May 15, 2023, for the September 2023 program start! We are looking foward to get to know you.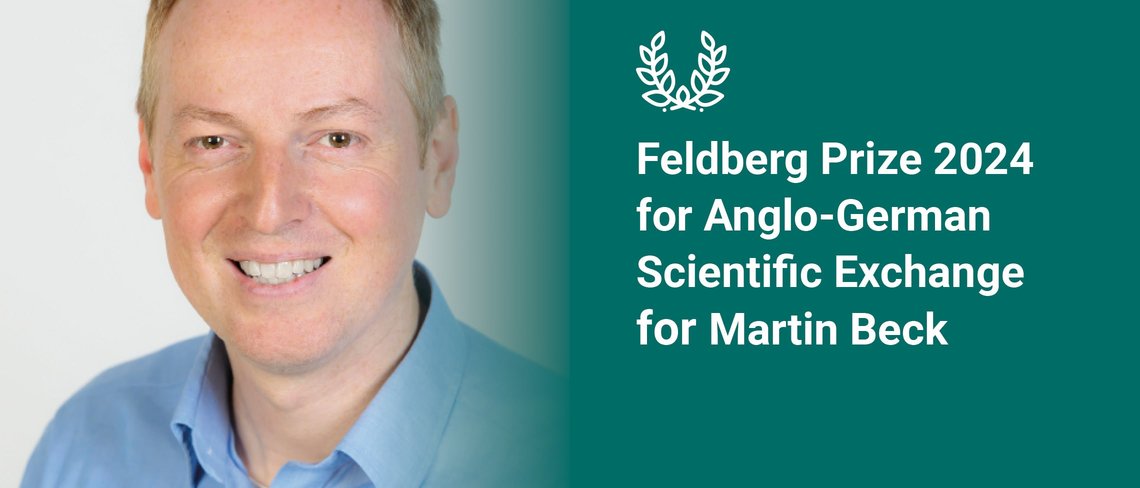 Martin Beck awarded Feldberg Prize 2024
With the prestigious award, the Feldberg Foundation promotes the scientific exchange between Germany and Great Britain. The foundation awards the prize each year to two excellent researchers from the field of experimental medicine, one from Germany and one from the United Kingdom (UK).
 
We Participate in the Girls' Day 2023!
The Girls' Day promotes a stereotype-free career choice and provides insights into professions in which, on average, few women work. At our Institute, participants can be a scientist for a day and do experiments in the lab themselves to learn how the smallest building blocks in our bodies look and function.
Eugene Kim receives prestigious ERC Starting Grant
A research proposal aiming to unravel the mechanisms that regulate the organization of genetic material in the cell nuclei of living organisms has earned our research group leader Eugene Kim one of the highly prestigious Starting Grants from the European Research Council (ERC). Congratulations!
 
Latest Publications
1.
Anisotropic Friction in a Ligand-Protein Complex. Nano Letters (2023)
2.
120
(12), e2221712120 (2023)
In situ snapshots along a mammalian selective autophagy pathway. Proceedings of the National Academy of Sciences of the United States of America
3.
Essential protein P116 extracts cholesterol and other indispensable lipids for Mycoplasmas. Nature Structural and Molecular Biology (2023)
4.
Optimal Bond Constraint Topology for Molecular Dynamics Simulations of Cholesterol. Journal of Chemical Theory and Computation (2023)
5.
Insights into the sulfur metabolism of Chlorobaculum tepidum by label-free quantitative proteomics. Proteomics
Show more