MPIMG PhD Week: Department of Genome Regulation
Start:

Oct 8, 2018

End:

Oct 12, 2018

Location:

MPI-MG

Host:

Kirsten Kelleher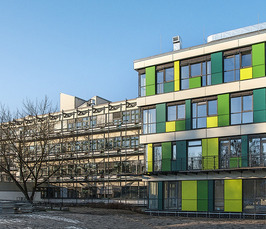 The board of directors of the Max Planck Institute for Molecular Genetics established a structured PhD program for the PhD students of the Institute. The program is aimed especially at PhD students in their first and second year, though more senior students are also welcome, if there are free places left. The program currently consists of three courses dealing with the main scientific fields represented at the MPIMG:
- Developmental genetics
- Genome regulation
- Computational biology

The course provides participating students with a general idea about the basics of the field, and presents an overview of the projects conducted at the MPIMG. The module "Genome Regulation" will take place from 8th - 12th of October 2018. It is organized by the group of Prof. Meissner. A detailed program will follow closer to the date.
Please register HERE.