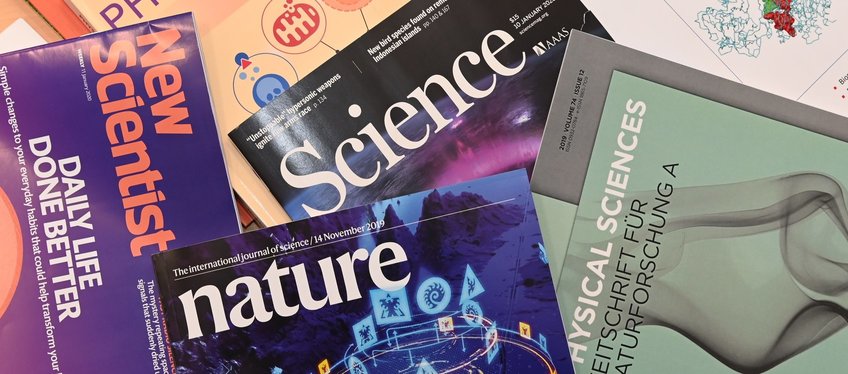 Publications of Dieter Jung
1.
Journal Article
Regulatory changes of membrane transport and ouabain binding during progesterone-induced maturation ofXenopus oocytes. Journal of Membrane Biology
2.
Journal Article
402
(1), pp. 39 - 41 (1984)
Inhibition of Na-alanine cotransport in oocytes of Xenopus laevis during meiotic maturation is voltage-regulated. Pflügers Archiv: European Journal of Physiology
3.
Journal Article
14
(2), pp. 99 - 103 (1984)
Transport of amino acids and nucleosides in metaphase-arrested unfertilized oocytes of Xenopus laevis. Cell differentiation
4.
Journal Article
Sodium-Alanine Cotransport in Oocytes of Xenopus laevis: Correlation of Alanine and Sodium Fluxes with Potential and Current Changes. Journal of Membrane Biology
5.
Journal Article
7
(9), pp. 697 - 707 (1983)
Changes of alanine-sodium co-transport during maturation of xenopus laevis oocytes. Cell Biology International
6.
Thesis - PhD
Charakterisierung und Regulation der Alaninaufnahme in Oocyten der Krallenkröte Xenopus laevis. Dissertation, Johann Wolfgang Goethe-Universität Frankfurt, Frankfurt am Main (1983)
7.
Thesis - Diploma
Transport von Aminosäuren und Nucleosiden in Oocyten der Krallenkröte Xenopus laevis. Diploma, Johann Wolfgang Goethe-Universität Frankfurt, Frankfurt am Main (1981)