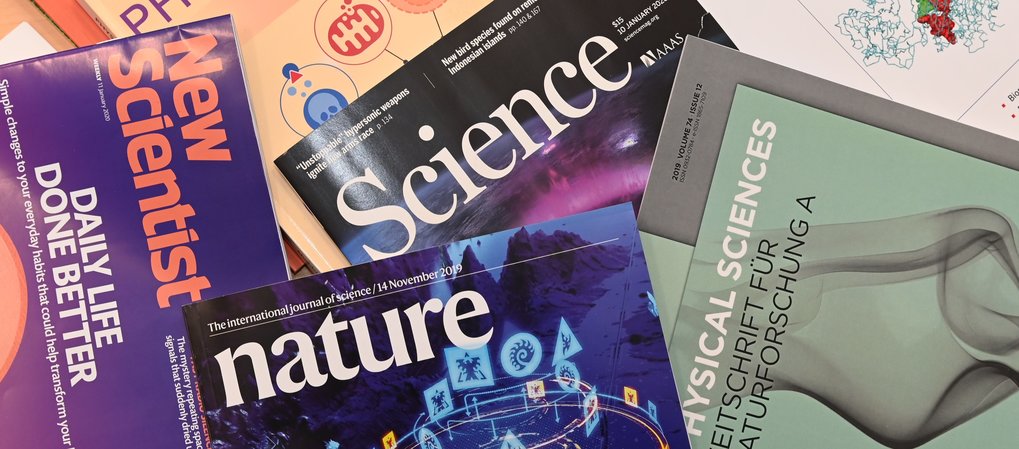 Publications of the Langer Group

Proteomics and Mass Spectrometry
1.
Journal Article
Proteome Turnover in the Spotlight: Approaches, Applications, and Perspectives. Molecular and Cellular Proteomics
2.
Journal Article
Cysteine oxidation and disulfide formation in the ribosomal exit tunnel. Nature Communications
3.
Journal Article
Proteomic Characterization of the Pseudomonas sp. Strain phDV1 Response to Monocyclic Aromatic Compounds. Proteomics, e2000003 (2020)
4.
Journal Article
Cryo-electron microscopy reveals two distinct type IV pili assembled by the same bacterium. Nature Communications
5.
Journal Article
142
(16), pp. 7647 - 7654 (2020)
Site-Specific Detection of Arginine Methylation in Highly Repetitive Protein Motifs of Low Sequence Complexity by NMR. Journal of the American Chemical Society
6.
Journal Article
Proteome dynamics during homeostatic scaling in cultured neurons. eLife
7.
Journal Article
367
(6477), eaay4991, p. 526 (2020)
Monosomes actively translate synaptic mRNAs in neuronal processes. Science