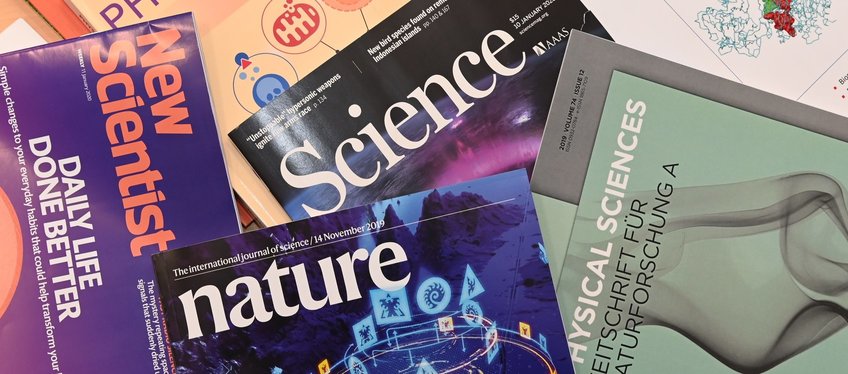 Publications of Edoardo D'Imprima
1.
Journal Article
Current limitations to high-resolution structure determination by single-particle cryoEM. Quarterly Reviews of Biophysics
2.
Journal Article
7
(Pt 2), pp. 220 - 227 (2020)
The resolution revolution in cryoEM requires high-quality sample preparation: a rapid pipeline to a high-resolution map of yeast fatty acid synthase. IUCrJ
3.
Journal Article
Protein denaturation at the air-water interface and how to prevent it. eLife
4.
Journal Article
6
, 10.7554/eLife.30483 (2017)
Cryo-EM structure of the bifunctional secretin complex of Thermus thermophilus. eLife
5.
Journal Article
CryoEM structures of membrane pore and prepore complex reveal cytolytic mechanism of Pneumolysin. eLife
6.
Journal Article
99
(4), pp. 674 - 685 (2016)
The nucleotide-dependent interaction of FlaH and FlaI isessential for assembly and function of the archaellum motor. Molecular Microbiology
7.
Journal Article
1857
(12), pp. 1935 - 1942 (2016)
Cryo-EM structure of respiratory complex I reveals a link to mitochondrial sulfur metabolism. Biochimica et Biophysica Acta (BBA) - Bioenergetics
8.
Journal Article
291
(28), pp. 14448 - 14456 (2016)
Topology and Structure/Function Correlation of Ring- and Gate-forming Domains in the Dynamic Secretin Complex of Thermus thermophilus. The Journal of Biological Chemistry
9.
Book Chapter
87
, pp. 167 - 227 (Ed. Harris, J.). Springer, Singapore (2018)
Mitochondrial Respiratory Chain Complexes. In: Membrane Protein Complexes: Structure and Function, Vol.
10.
Thesis - PhD
Advanced image processing for Single Particle cryo-EM. Dissertation, Goethe-Universität, Frankfurt am Main (2018)