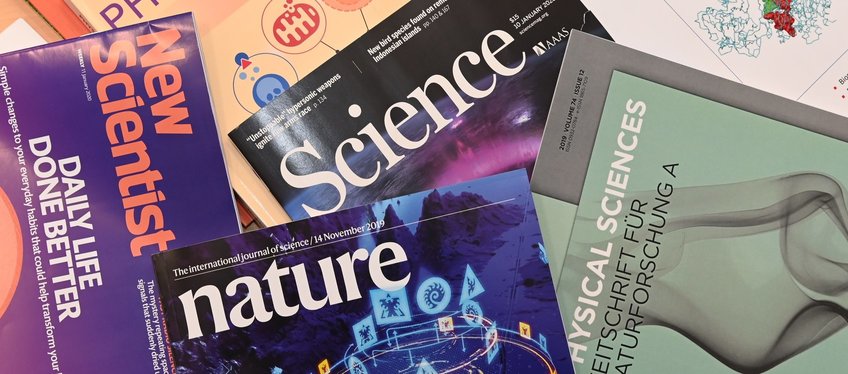 Publications of Jakob Meier-Credo
1.
Journal Article
Detection of Known and Novel Small Proteins in Pseudomonas stutzeri Using a Combination of Bottom-Up and Digest-Free Proteomics and Proteogenomics. Analytical Chemistry (2023)
2.
Journal Article
Insights into the sulfur metabolism of Chlorobaculum tepidum by label-free quantitative proteomics. Proteomics
3.
Journal Article
Isolation of a novel heterodimeric PSII complex via strep-tagged PsbO. Biochimica et Biophysica Acta, Bioenergetics
4.
Journal Article
30
(3), pp. 321 - 329 (2023)
Essential protein P116 extracts cholesterol and other indispensable lipids for Mycoplasmas. Nature Structural and Molecular Biology
5.
Journal Article
Conformational changes in mitochondrial complex I of the thermophilic eukaryote Chaetomium thermophilum. Science Advances
6.
Journal Article
33
(7), pp. 1293 - 1302 (2022)
Top-Down Identification and Sequence Analysis of Small Membrane Proteins Using MALDI-MS/MS. Journal of the American Society for Mass Spectrometry
7.
Journal Article
Structural insights into photosystem II assembly. Nature Plants
8.
Journal Article
Cysteine oxidation and disulfide formation in the ribosomal exit tunnel. Nature Communications
9.
Journal Article
142
(16), pp. 7647 - 7654 (2020)
Site-Specific Detection of Arginine Methylation in Highly Repetitive Protein Motifs of Low Sequence Complexity by NMR. Journal of the American Chemical Society
10.
Journal Article
366
(6461), pp. 100 - 104 (2019)
Active site rearrangement and structural divergence in prokaryotic respiratory oxidases. Science
11.
Journal Article
562
(7727), pp. 361 - 366 (2018)
Elucidating the control and development of skin patterning in cuttlefish. Nature
12.
Thesis - Diploma
Glycan analysis of membrane proteins and uncharacterized glycans in synaptic plasticity. Diploma, 73 pp., Stockholm University, Schweden (2015)