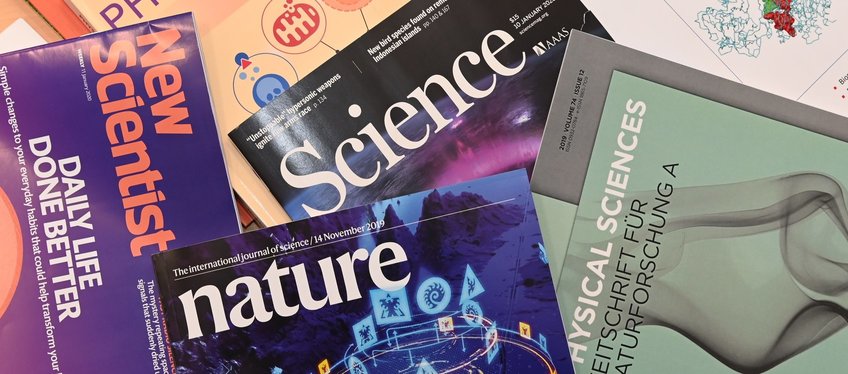 Publications of Melanie Radloff
1.
Journal Article
118
(50), e2114013118 (2021)
Mechanistic and structural diversity between cytochrome bd isoforms of Escherichia coli. Proceedings of the National Academy of Sciences of the United States of America
2.
Journal Article
Short-chain aurachin D derivatives are selective inhibitors of E. coli cytochrome bd-I and bd-II oxidases. Scientific Reports
3.
Journal Article
The cryo-EM structure of the bd oxidase from M. tuberculosis reveals a unique structural framework and enables rational drug design to combat TB. Nature Communications
4.
Journal Article
3
Ubiquinol Oxidase from Escherichia coli. ChemMedChem
15
(14), pp. 1262 - 1271 (2020)
Synthesis and Biological Screening of new Lawson Derivatives as selective substrate‐based Inhibitors of Cytochrome bo
5.
Journal Article
366
(6461), pp. 100 - 104 (2019)
Active site rearrangement and structural divergence in prokaryotic respiratory oxidases. Science
6.
Thesis - PhD
Functional characterization of cytochrome bd-I oxidase from E. coli as a potential antimicrobial target. Dissertation, 117 pp., Fachbereich 14, Biochemie, Chemie und Pharmazie, Johann Wolfgang Goethe-Universität Frankfurt, Frankfurt am Main (2022)