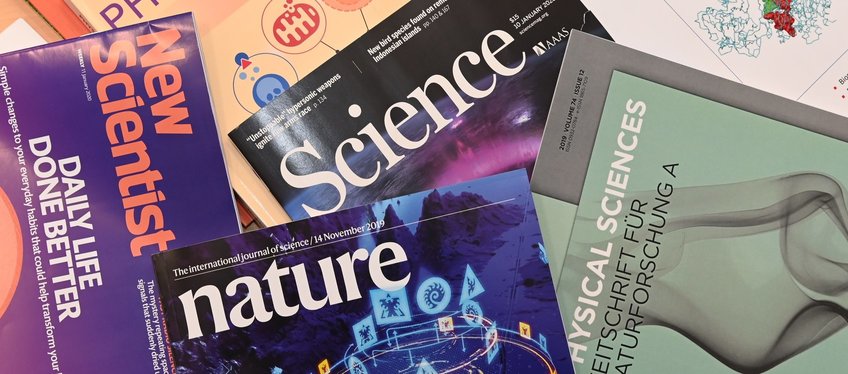 Publications of Sonja Welsch
1.
Journal Article
Cryo-EM structures of intermediates suggest an alternative catalytic reaction cycle for cytochrome c oxidase. Nature Communications
2.
Journal Article
The cryo-EM structure of the bd oxidase from M. tuberculosis reveals a unique structural framework and enables rational drug design to combat TB. Nature Communications
3.
Journal Article
370
(6513), pp. 203 - 208 (2020)
In situ structural analysis of SARS-CoV-2 spike reveals flexibility mediated by three hinges. Science
4.
Journal Article
117
(35), 202008111, pp. 21281 - 21287 (2020)
Structural basis for amino acid exchange by a human heteromeric amino acid transporter. Proceedings of the National Academy of Sciences of the United States of America