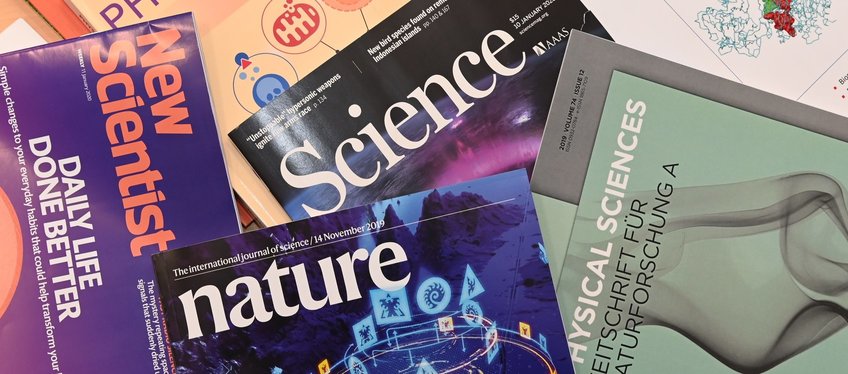 Publications of Simone Prinz
1.
Journal Article
A bacterial tungsten-containing aldehyde oxidoreductase forms an enzymatic decorated protein nanowire. Science Advances
2.
Journal Article
+
-translocating ferredoxin: NAD
+
reductase (Rnf) complex of Clostridium tetanomorphum. Nature Communications
13
, 6315 (2022)
Purification and structural characterization of the Na
3.
Journal Article
378
(6616), pp. 155 - 160 (2022)
Evolution of increased complexity and specificity at the dawn of form I Rubiscos. Science
4.
Journal Article
Structure and mechanistic features of the prokaryotic minimal RNase P. eLife
5.
Journal Article
117
(50), pp. 31838 - 31849 (2020)
A hybrid approach reveals the allosteric regulation of GTP cyclohydrolase I. Proceedings of the National Academy of Sciences of the United States of America
6.
Journal Article
Molecular and Low-Resolution Structural Characterization of the Na+-Translocating Glutaconyl-CoA Decarboxylase From Clostridium symbiosum. Frontiers in Microbiology
7.
Journal Article
5
(12), p. eaax9484 (2019)
High-resolution cryo-EM structures of respiratory complex I: Mechanism, assembly, and disease. Science Advances
8.
Journal Article
A 192-heme electron transfer network in the hydrazine dehydrogenase complex. Science Advances