Our Newsroom
Latest top papers from our institute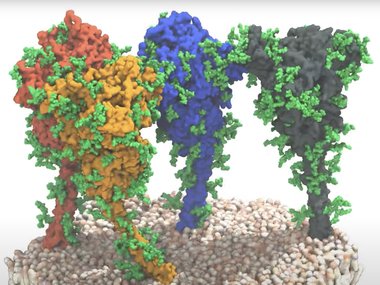 New findings on SARS-CoV-2 protein shed light on virus' ability to infect cells.
Beata Turoňová et al. In situ structural analysis of SARS-CoV-2 spike reveals flexibility mediated by three hinges. Science, 18 August 2020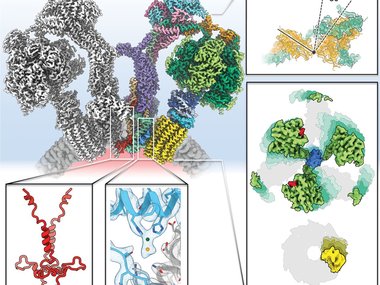 Rotary substates of mitochondrial ATP synthase reveal the basis of flexible F1-Fo coupling. 
Murphy, B.J., et al. Science 364, eaaw9128.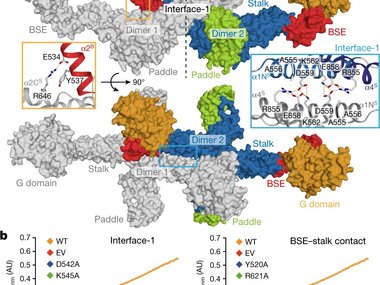 Structure and assembly of the mitochondrial membrane remodeling GTPase Mgm1.
Faelber, K, et al. (2019). Nature 571, 429-433.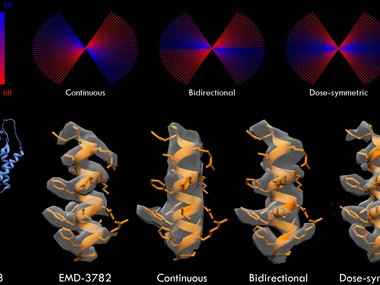 Benchmarking tomographic acquisition schemes for high-resolution structural biology
Turoňová, B., et al. (2020). Nature Communications 11, 876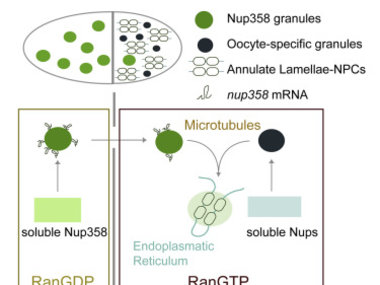 Nuclear Pores Assemble from Nucleoporin Condensates During Oogenesis.
Hampoelz, B., et al. (2019). Cell 179(3):671-686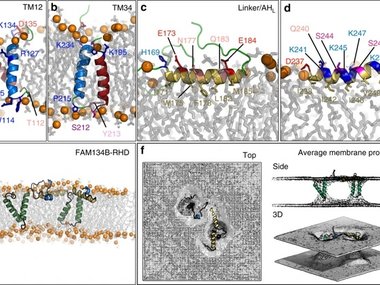 Curvature induction and membrane remodeling by FAM134B reticulon homology domain assist selective ER-phagy.
Bhaskara, R.M., et al. (2019). Nature Communications 10, 2370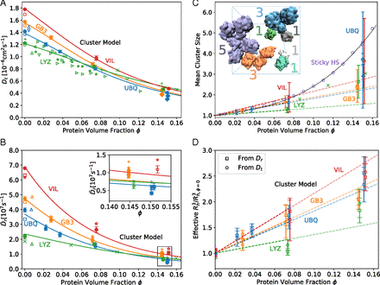 Dynamic cluster formation determines viscosity and diffusion in dense protein solutions.
von Bülow, S., et al. (2019). Proc Natl Acad Sci USA 116, 9843-52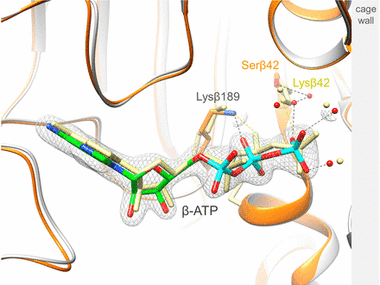 Molybdate pumping into the molybdenum storage protein via an ATP-powered piercing mechanism.
Brünle, S., et al. (2019). Proc Natl Acad Sci USA. 116, 26497-26504 (2019).
Press Releases