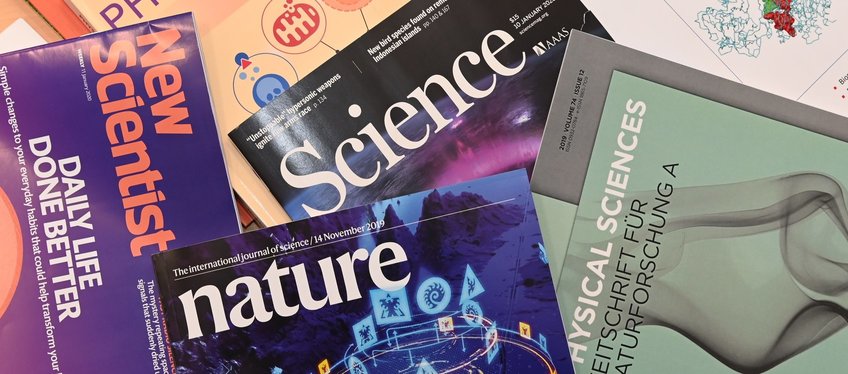 Publications of Sonja Kuhlmann
1.
Journal Article
108
(49), pp. E1285 - E1292 (2011)
Evidence for an allosteric mechanism of substrate release from membrane-transporter accessory binding proteins. Proceedings of the National Academy of Sciences of the United States of America
2.
Journal Article
T
. Biochemistry
49
(10), pp. 2194 - 2204 (2010)
Structure and Function of the Universal Stress Protein TeaD and its Role in Regulating the Ectoine Transporter TeaABC of Halomonas elongata DSM 2581
3.
Journal Article
47
(36), pp. 9475 - 9485 (2008)
1.55 Å Structure of the Ectoine Binding Protein TeaA of the Osmoregulated TRAP-Transporter TeaABC from Halomonas elongata. Biochemistry
4.
Thesis - PhD
Structure and Function of the osmoregulated ectoine transporter TeaABC, a TRAP transporter from Halomonas elongata. Dissertation, Johann Wolfgang Goethe-Universität, Frankfurt am Main (2009)
5.
Thesis - Diploma
Untersuchung von TeaBC, der Transporteinheit des osmoregulatorischen TRAP Transporters TeaABC von Halomonas elongata: Expression in E. coli und Aufreinigung für Strukturuntersuchungen. Diploma, Johannes Gutenberg-Universität Mainz, Mainz (2005)